Just when you were starting to doubt that this is a great time to be alive, it looks like we might be getting that
Wayward Daughters spinoff
after all. (Although a different site said it would be called Wayward Sisters? Pfft. You're missing the point, guys.)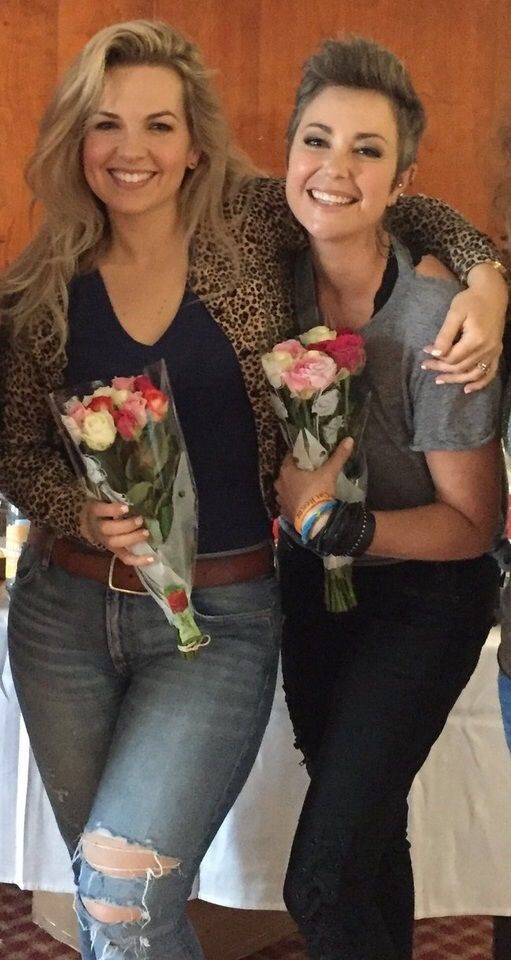 They are literally so adorable I cannot stand it.
And this made me think. J2 have talked about sticking with Supernatural for "at least 300 episodes," which sounds like the 300th ep could be some kind of endpoint in their minds. And if I remember right, they'll hit this milestone in season 14? Does that sound right? (Yeah, I know, I could do the math myself, but I'm not going to.)
Anyway. Not that I want the guys to leave, but they have kids and lives and they're not going to want to split their time between Austin and Vancouver forever. But what if this is a way for them to ease out of a full-time show without leaving us altogether? What if Sam and Dean semi-retire from hunting and become advisors, Bobby Singer-style, to the Wayward Daughters? What if they just show up on a few episodes a year?
Or, even better, what if they show up on
every
episode, just in one brief scene? What if every episode includes a call to or from the Winchesters? The Js could film it in Austin, so they'd never have to go back to Canada. They'd only need a tiny crew. Jensen could direct. Jared could do his own hair. It'd be perfect.
I have an entire tag on Tumblr called 'please let jared style sam's hair." It is a good tag.
In fact, what if some episodes start with the boys calling the girls about a case, like Charlie's Angels? And Dean would be all, "Angels, we heard about a bunch of exsanguinations in Des Moines" and Sam would roll his eyes but would also be not-quite-so-secretly amused and Dean would get a kick out of himself. I like it.
Hello angels; this is Dean.
And furthermore, what if this phone call always shows the guys in a close-up, and when they end the call, the camera pulls back and you see that they're up to something crazy or interesting or just plain sexy in their retirement? Like shirtless deep-sea fishing or yoga (in tank tops) or rock climbing (in shorts) or getting hot stone massages (wearing nothing but tiny towels) or walking the red carpet (in tuxedos) or oh! Imagine them saying "good luck, ladies" and they hang up and the camera pulls back, way back, and it's sunset and they're on the rim of the Grand Canyon?!
Yeah, I need this.
(here's
another interesting story about the spinoff.
)